WHAT ABOUT TREES TOMORROW?
ACHIEVEMENT
The exhibition at the Espace Arlaud, a museum in the center of Lausanne (Switzerland), from 5 March to 4 July 2021, was conceived and realised by the visual artist Anne-Lise Saillen. She was in charge of the scenography and acted as curator. She invited the city of Lausanne, the Botanical Museum of Lausanne, Dominique Bourg, philosopher of ecological thought, and Ernst Zürcher, forestry engineer, Doctor of natural sciences and researcher, to participate.
The public was invited to walk through the different rooms of the Espace Arlaud in an order determined according to the different scientific themes addressed. These were presented in the form of a 60-page brochure given to the public. It was conceived and produced by the artist and reviewed by a committee chaired by Ernst Zürcher.
Take a look at the brochure (PDF)
The exhibition was a great success and there were many visitors of all ages. It was visited by many teachers and their classes. The events, including the lectures, were full, given the restrictions imposed by the health crisis. The public actively participated in the interactive part.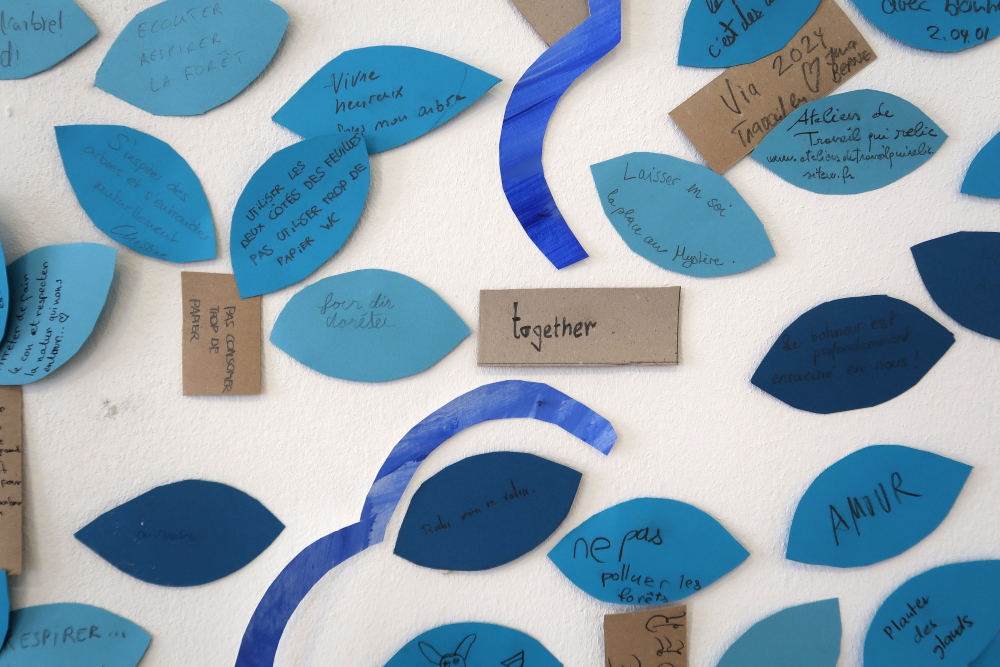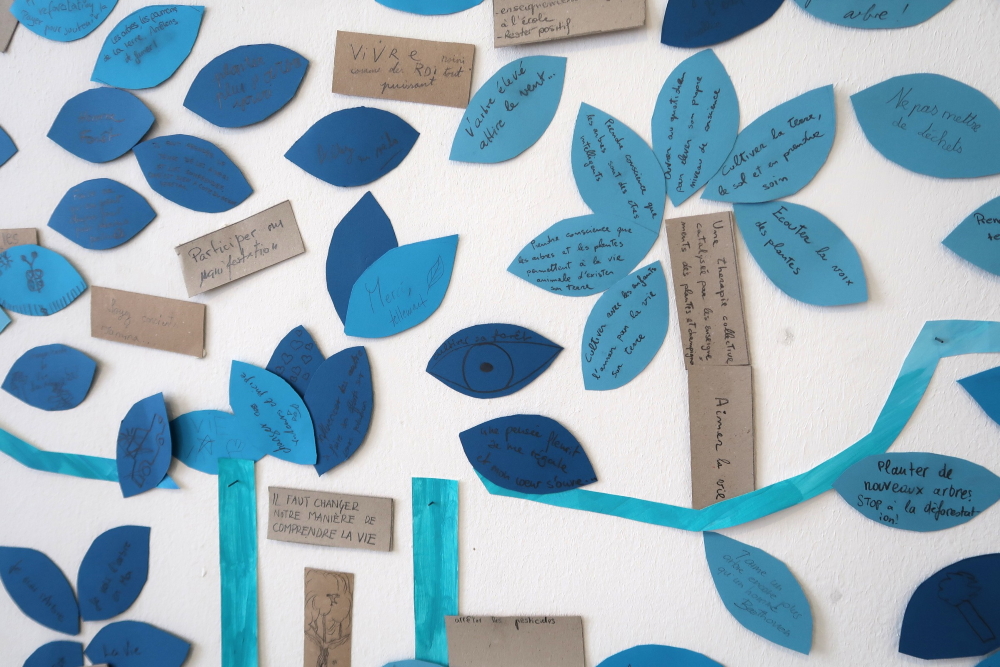 The exhibition was realised with the support of the Loterie Romande, the philanthropic Sandoz Family Foundation, the Marcel Regamey Foundation and a private sponsor.